What is it?
The Net Zero Game 2050™ is an event-driven business strategy, sustainability and negotiation board game based on stakeholder capitalism (a how-to-play video is here).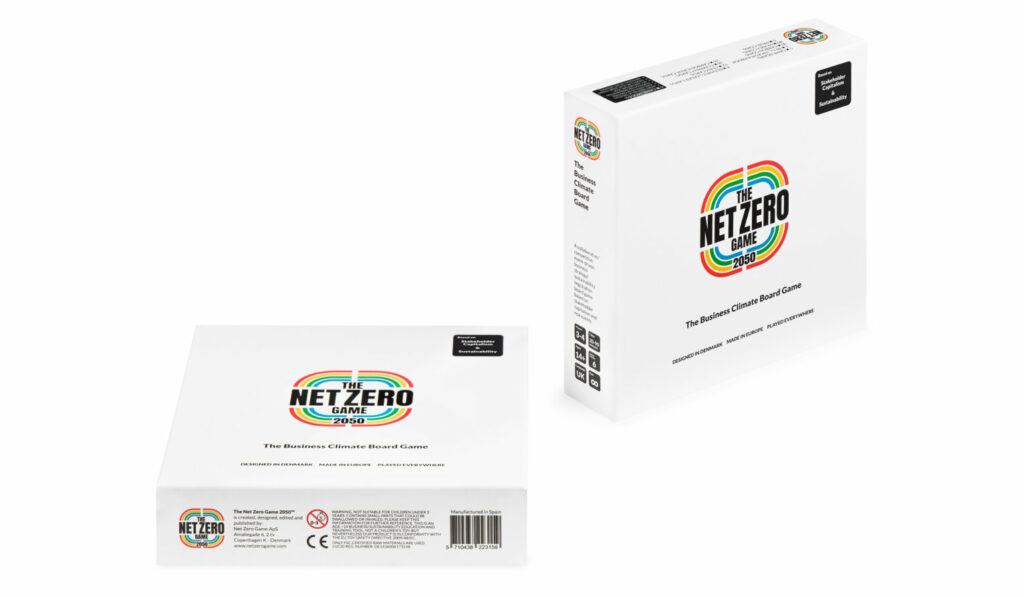 The objective for each business leader (gamer) is to create a portfolio of net zero greenhouse gas emission companies considering value chains, synergies, selling and buying companies, reacting to carbon event news and deploying green executives.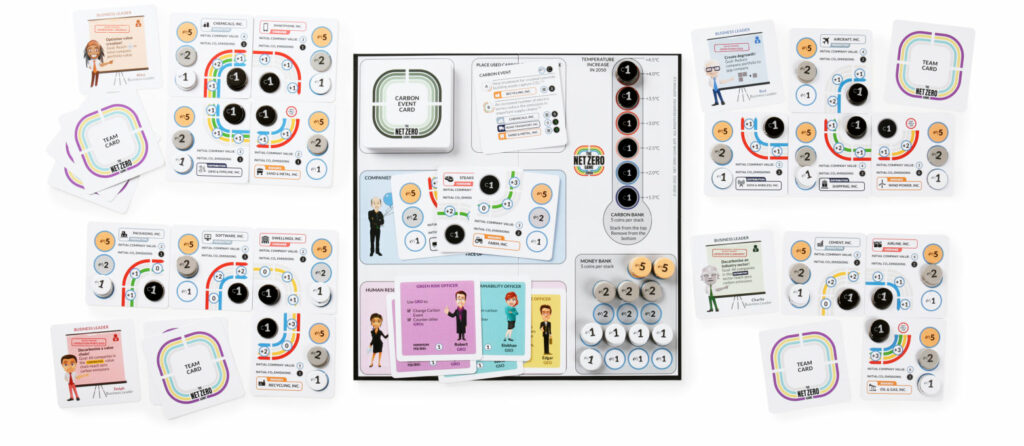 Impact
The Net Zero Game 2050™ provides a versatile and impactful tool for education and training. It can be adjusted and used to achieve different objectives for different types of users.
The Net Zero Game 2050™ provides:
Sticky learning
What you hear, you often forget. But when you play, you learn and remember.
Fast implementation
It only takes 30–90 minutes to play a full game (depending on game mode). An onboarding video explains the rules of the game.
Low engagement cost
The cost per game and per gamer is very competitive compared with alternative learning methods.
Purpose
The race towards carbon neutrality in 2050 has begun and the societal change needed is enormous! Business is a strong lever for change with a low response time, and games provide a strong platform for both enlightenment and entertainment.
Our ambition is to gamify sustainable business, its mechanisms and dynamics, and its risk and returns in order to transform complex issues into an understandable and engaging format.
The green transition is not a zero-sum game, it's a net zero game!